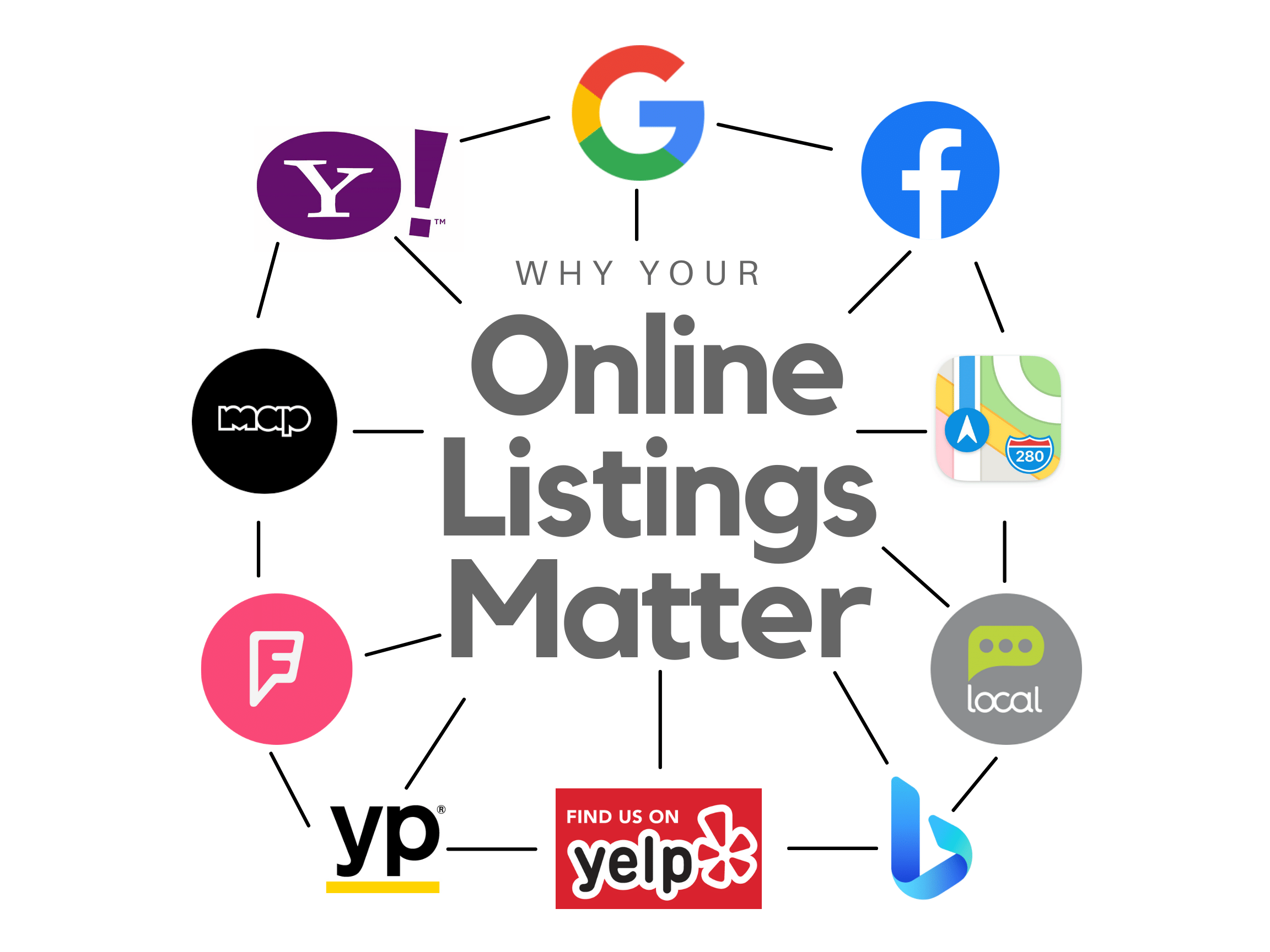 Why Online Listing Management is important
Online Listing management is a must in today's market. What is online listing management, and more importantly why should you care?! These profile nuggets that consist of your business name, address, website, and phone number appear all across the web on a variety of search sites such as Google, Yahoo, Bing, Yelp, ETC….
Specific to a given location, online listings have become more and more like mini websites driving direct leads to your business. In fact, these online profiles that search engines such as Google, Bing and 100's of others serve to your customers are 2.7x more likely to be seen than your own website.
Online Listing Management Answers Your Customers Questions Quickly
Managing your online listings allows you to quickly answer your customers questions when they are actively searching. As search turns more and more to question based queries, not just one or two keywords, your online listing profiles need to be ready to answer.
Think of these pages as business cards with added bullet points. You now have the opportunity to say not only who you are, when you are open and how to reach you, but you can answer questions like:
Is your restaurant "kid friendly"
Do you offer veterans discounts
Do you specialize in handmade wood products…
and the list goes on.
The problem for the average business is there are hundreds of these online listing sites. Managing each one individually is cumbersome, and could be a full-time job.
Easily Manage Hundreds of Online Listings
Enter L2N Media. We specialize in online listing management for small to enterprise level companies.
We help our customers establish a cohesive brand across the 100s of online sites. This consistency not only helps with your ranking, because Google see consistency and thinks "Reliable". It ultimately drives the customers you want, because you are answering the questions they are searching for.
We are able to quickly establish the information you want your customers to find. We manage it by updating information, adding pictures, and helping with reviews. This way the listings you find on Google, matches the info on Bing, matches the info on AppleMaps, and Mapquest, Facebook, etc…. So no matter where your customer is searching they are receiving the message you want them to hear.
Managing your online listings is vital in todays market place. Whether you have one location or hundreds, we help get you in front of your customers with the information you want them to see. Contact us to learn more